The Leader in the Haitian Market
Created in 1985, FORATECH Environnement, S.A., formerly, HAÏTI FORATECH, arose as the leader in Haiti's water well drilling market, for all diameters and to all depths, in designing and providing pumping stations and ensuring their maintenance. The company also provides maintenance, services for bored wells and production equipment.
Foratech Environnement S.A.
Our company works with the largest groups and for the most significant projects undertaken in Haiti. With about twenty partners, a logistical center in metropolitan Port-au-Prince outfitted with the full array of equipment for drilling of all types.
We owe our successful operations to the skill and knowledge of the men and women who work with our company and to our high-quality equipment.
Our business is mindful of the environment and of water resources. FORATECH has been a member of the United State's National Groundwater Association for over a decade.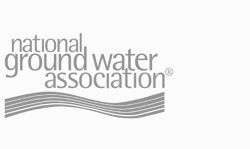 With a permanent team that includes engineers, hydrogeologists and experienced drill operators, and after several hundred drilling operations to our credit, our company has remained at the forefront of the country's market for underground water production structures.


Skilled work in such fields as: drilling, water resources, water quality, environment;
Deepened knowledge with every passing year and with the diversity of our experiences;
Expertise in the computer tools used in pumping test, aquifer hydrodynamic parameter calculations, modeling, lithology and maintenance;
A digital database on the Haitian subsurface;
A commitment to working with our customers: we bring customized solutions to each client's needs.
Our Commitment to Quality
We make quality our full-time commitment. To achieve this, we pledge to work in full compliance with trade practices and with our industry's highest standards, especially in safeguarding health, ensuring safety and protecting the environment.
As the Number 1 Company working in water well drilling, unsurprisingly our principal clients are:


Public water development and distribution services
Local communities
National and international development non-governmental organizations
Industrial, farming and water-bottling companies
Building owners or residents who are not connected to the public water system